*ASSIGNED* Windsor - Sault Ste. Marie PP002
Topic starter
17/03/2023 5:03 pm
Posting on behalf of Windsor/Essex County Humane Society for transport from Windsor, ON to Sault Ste. Marie, ON.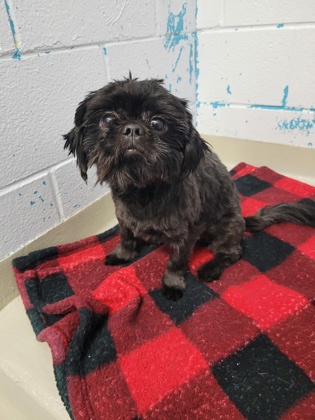 Passenger: Noble 
Type of animal: Small Dog
Breed: Shi Tzu Mix 
Weight: 5.5 kgs
Age:  1.5 years
Sex/Status: Male, Sterilized 
Vaccination status: Up to Date 
Heartworm status: N/A 
Transport Carrier/Crate etc.: small crate
Special Handling: Do not handle dog. Has a history of biting especially if he is stressed and does not know the person. We will send him in a carrier.
Note: Noble is in urgent need of transport as his health is declining at his current home. He needs to get to SSM, ON to seek proper care.
Thank you!
Canadian Wings of Rescue
Canadian Charity Registration # 808636088 RR0001
Topic starter
26/03/2023 10:38 pm
This flight has been taken on by one of our partner pilot organizations. CWoR and Pilots4Paws will be collaborating to complete this transport - details coming soon!
Canadian Wings of Rescue
Canadian Charity Registration # 808636088 RR0001